Main content starts here, tab to start navigating
2021 NEW YEAR OSECHI BOX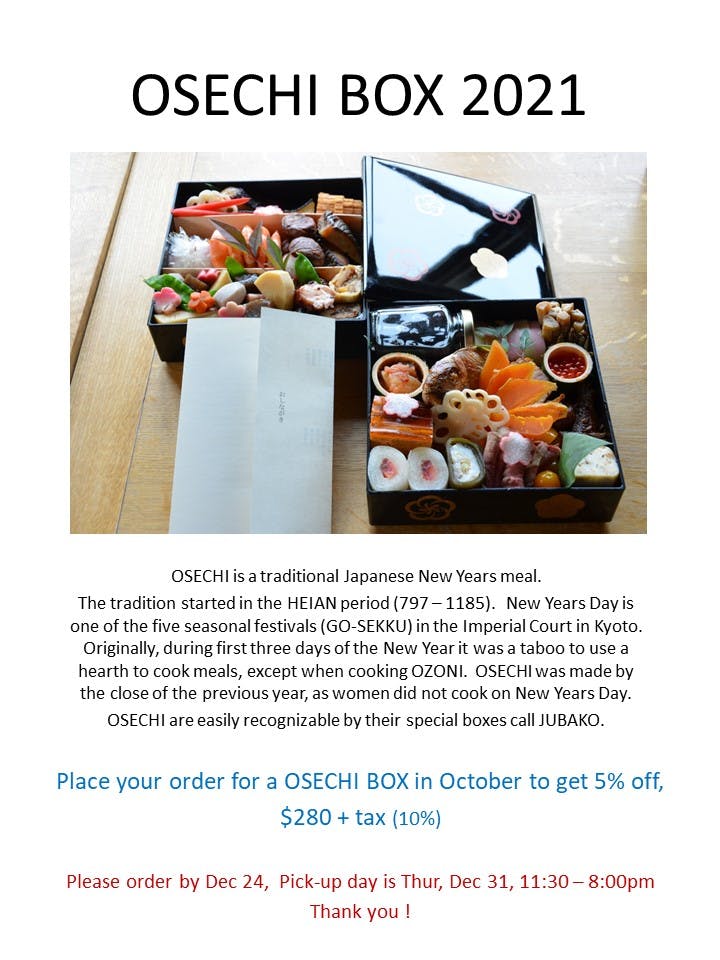 Online Order
For all Sushi Taro fans,
We are back TAKE-OUT business full swing starting Friday July 17.
Order is available only online from Toast (from computer)
or you have to download Toast app for smart phone.
We will add 10% gratuities to your total.
This is the only way that we can keep our employees, especially servers.
Tuesday - Friday 12:00 noon - 8:00 PM
Saturday 4:00 PM - 8:30 PM
Sunday 4:00 PM - 8:00 PM
We all wishes for your safety !
Thank you,
WORLD SAKE DAY !! Oct 1st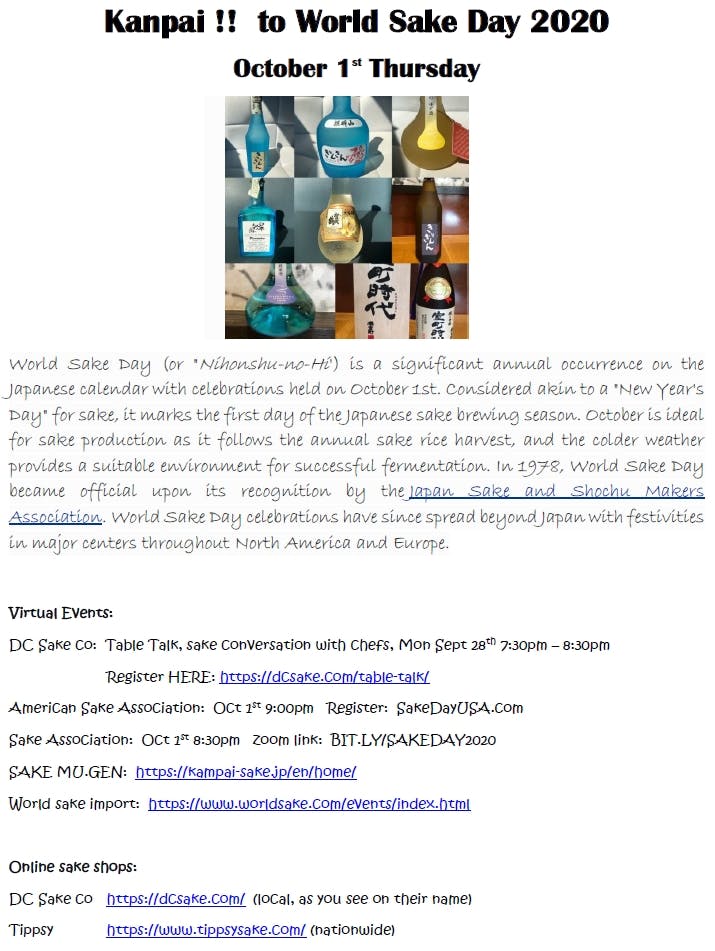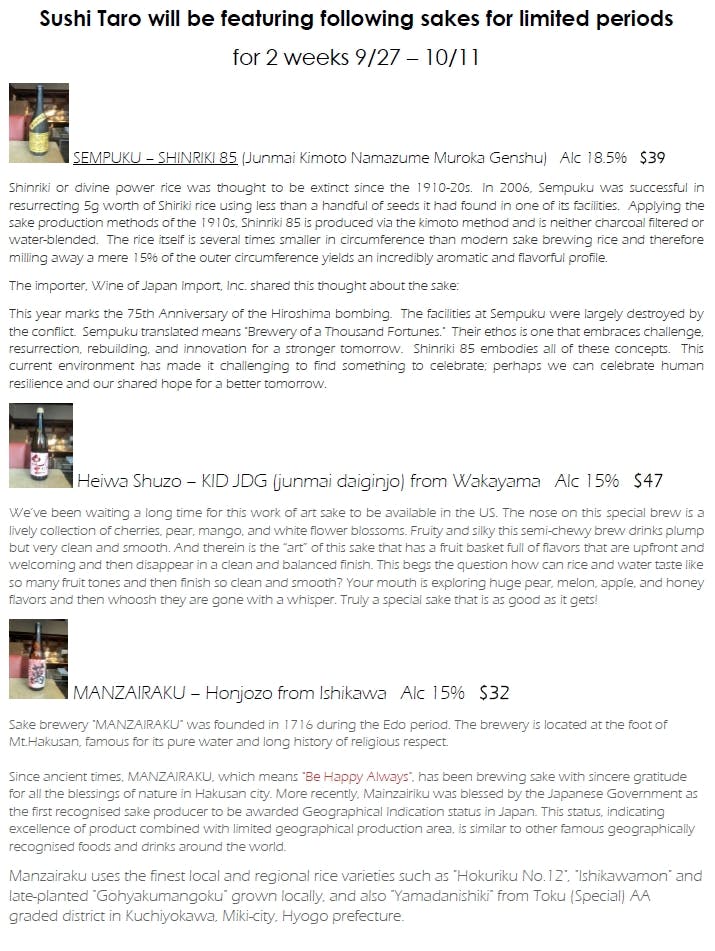 Skip The Line
All online orders are for pick-up. If you are interested in delivery, contact local company Skip The Line before placing your order to schedule a pick-up on your behalf. Learn more
Gift Certificate:
We can redeem your GC only at when you picking up take-out order. Yes, you can place your order and option to pay at pick-up.
note: Your total should be greater than GC value, since we do not have cash change anymore.
Or, if you would like to get refund for your GC, please email to sushitaroTOGO@gmail.com
We will cut and mail-out a check.
note: need serial number, amount, your information (address)
Thank you and stay safe and healthy.
INTRODUCING MITSUBISHI CLEANSUI'S "CULINARY WATER (PURIFIED CLEAN & SOFT WATER)"
Japanese cuisine is known as "Cuisine of Water" because water is the most important ingredient of Japanese cuisine. Water in Japan is very soft in compared to that of North America. Since "Nansui" (soft water) helps ingredients stay true to their flavor while extracting maximum umami, our restaurant / kitchen has installed Japan's finest "Culinary Water" purification system of Mitsubishi CLEANSUI in order to take advantage of it. The system produces clean and soft water best-tunes for "Washiku" cocking.
Now our cooking & drinking water is all covered by Mitsubishi CLEANSUI's "Culinary Water".